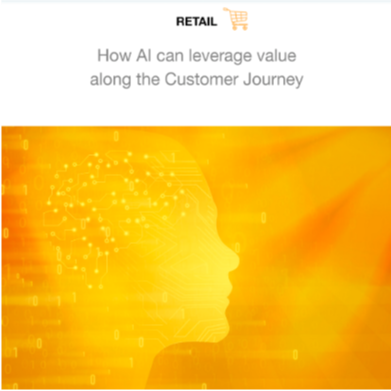 Proudly announcing the Whitepaper on Retail AI. A research by Erasmus Centre for Data Analytics and Digital Sundai
Download now and you will get insight in:
Get insight in:
How AI can be used to improve omnichannel customer journeys
Which AI use cases add value to the customer journey. Today and in the near future.
The major drivers and blockers of AI adoption
A retailer's AI roadmap
Click here to download.